Make Heating Pads for Pets: Here's How:
Here is an easy project you can make for your pets or ours!  A rice sock is a quick, easy, and inexpensive way to make a heating pad for pets.
You will need:
Uncooked rice (make sure it is not instant rice)
Clean, soft socks in adult sizes – crew or tube, in any thickness
Make your heating pad:
Fill the sock about halfway with uncooked rice.
Tie the remainder of the sock with a knot.  You can also sew the end of the sock closed.  If you add ribbons, be sure they are knotted tightly or tacked with a stitch so the pets can't get them off and swallow them.
You're done – that was so quick, you can make some more!
To use, heat the rice sock for 1-2 minutes in the microwave. When using, make sure that your dog or cat can easily move off or away from the sock.
Your finished product will look like this: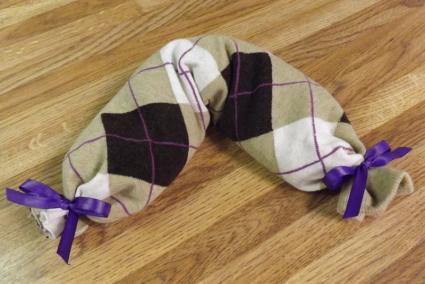 And be enjoyed like this: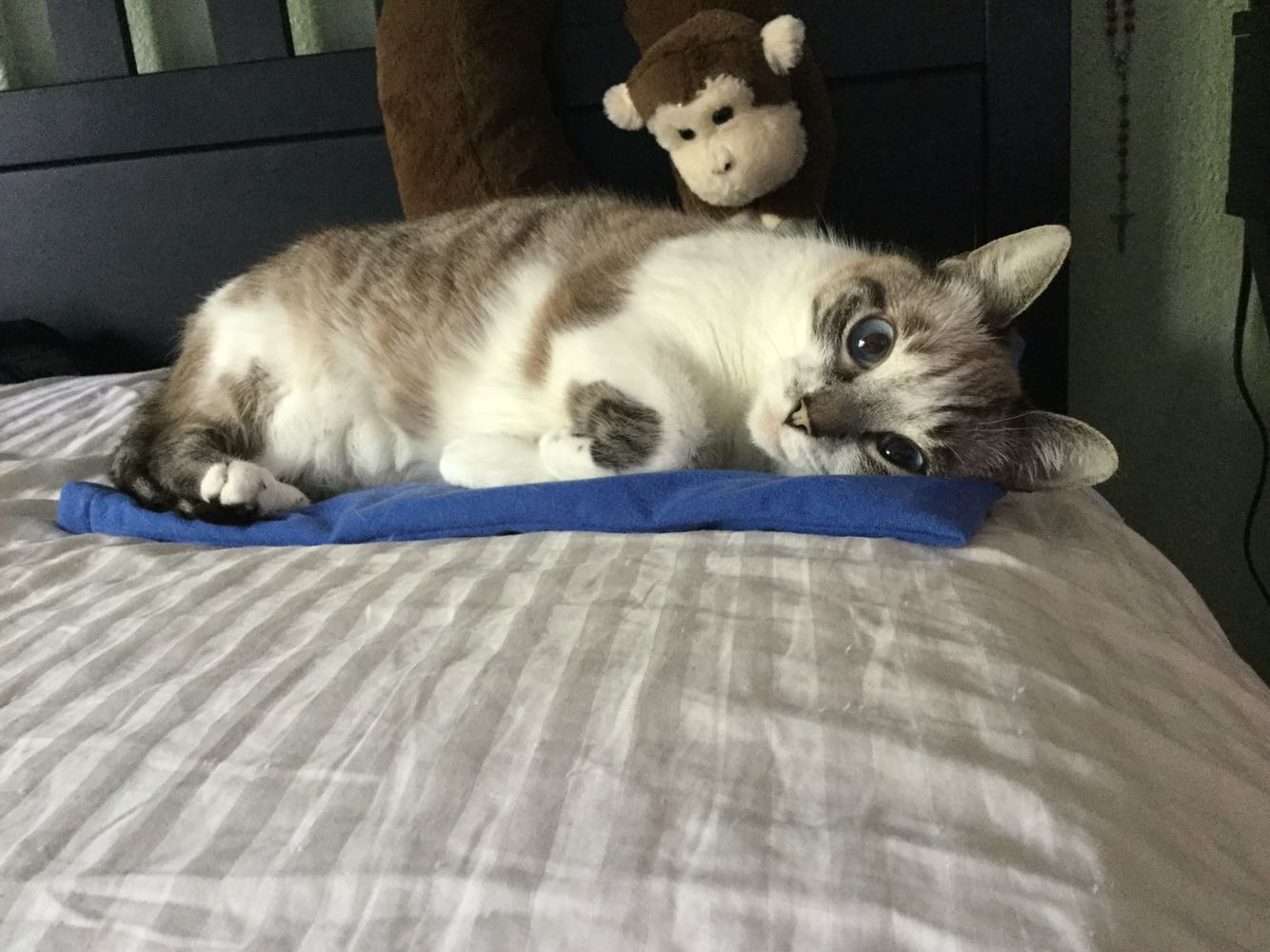 We use these homemade heating pads to help our dogs and cats keep warm after spay/neuter surgery. You can help us by making & donating them to our shelter.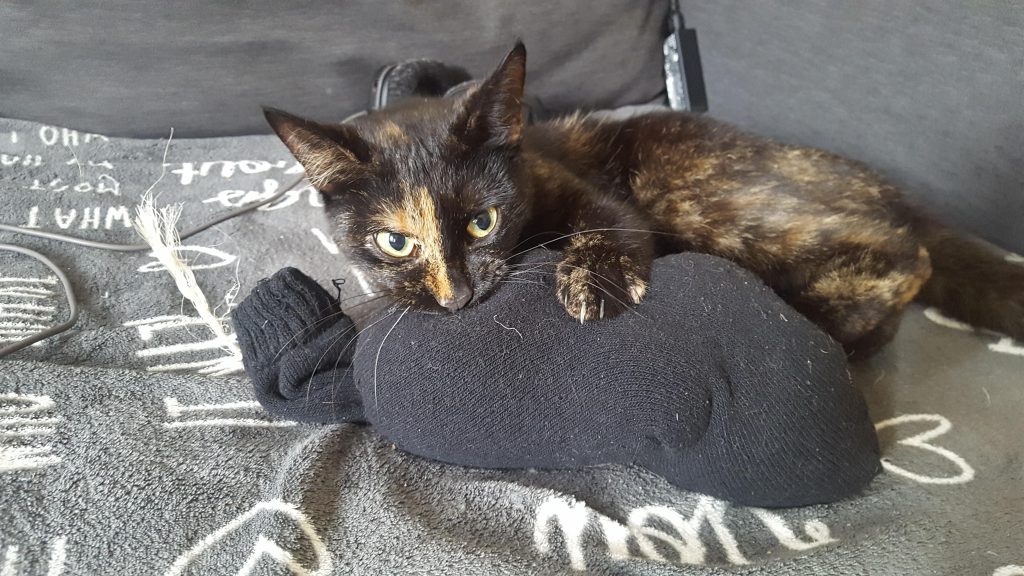 The links below include instructions.  Follow this link for tons of inspiration for little heating pads!