Sweetheart Bosco is Pet of the Week!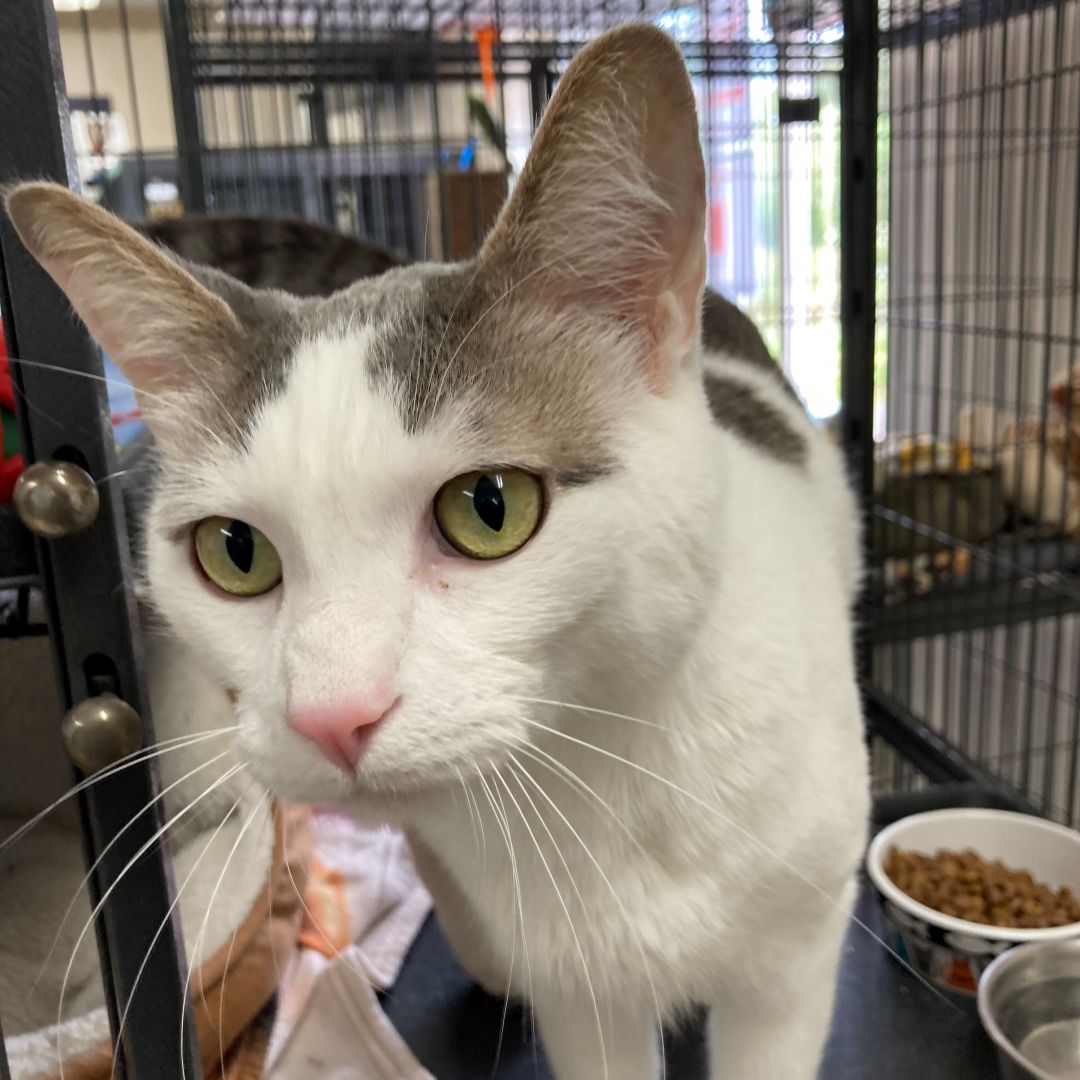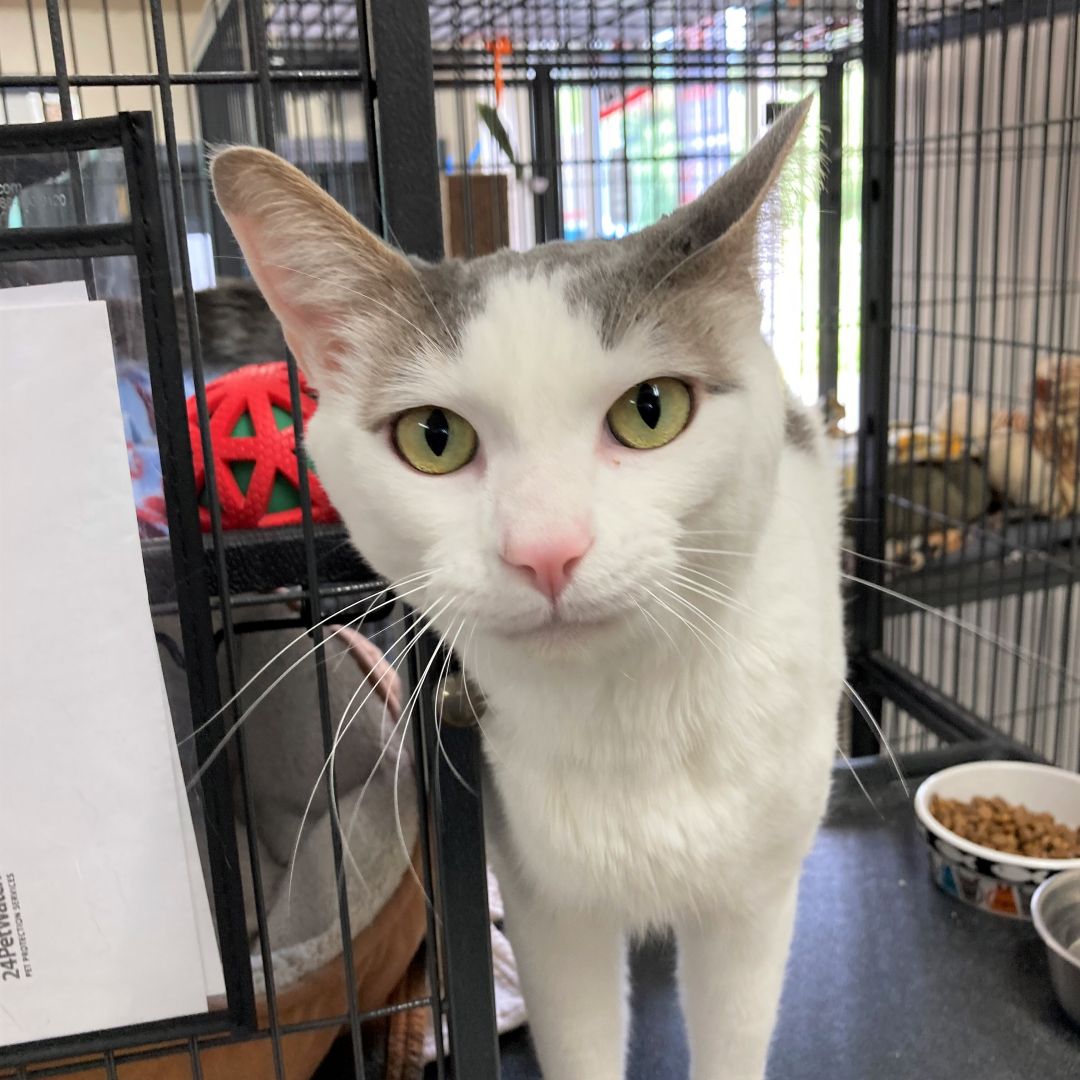 Three years ago, when this handsome gray and white boy was a kitten, he became a "foster fail". This may sound grim, but it really isn't. This occurs when a foster person falls in love with the dog or cat they are fostering, and when the time comes for them to be adopted, they can't bring themselves to do it and instead end up adopting the pet themselves. Bosco was born into a litter of community cats and was trapped with his littermates and fostered by a loving foster mom. Bosco and his brother were adopted by their foster mom, and life was very good until recently when she became ill and could no longer care for them.
  So, sadly, his brother was re-adopted and Bosco found himself back at the shelter. Initially, he was very upset and bewildered, wondering what he had done wrong to deserve losing his home. Fast forward a few weeks, and his true outgoing and affectionate personality emerged. He is in the free-range "Playroom" and seems to enjoy the company of the other kitties. Bosco loves it when visitors come into the playroom and will approach them hoping for pets and attention. He would make a great cat for a family or a loving companion for a single person.
   Bosco's adoption fee has been paid by one of his fans, so he is fully sponsored and ready to go to his new home. If you are interested in Bosco, please submit an electronic application. Staff will review your application and get back to you.