Handsome Mastiff Mix Andy is Pet of the Week!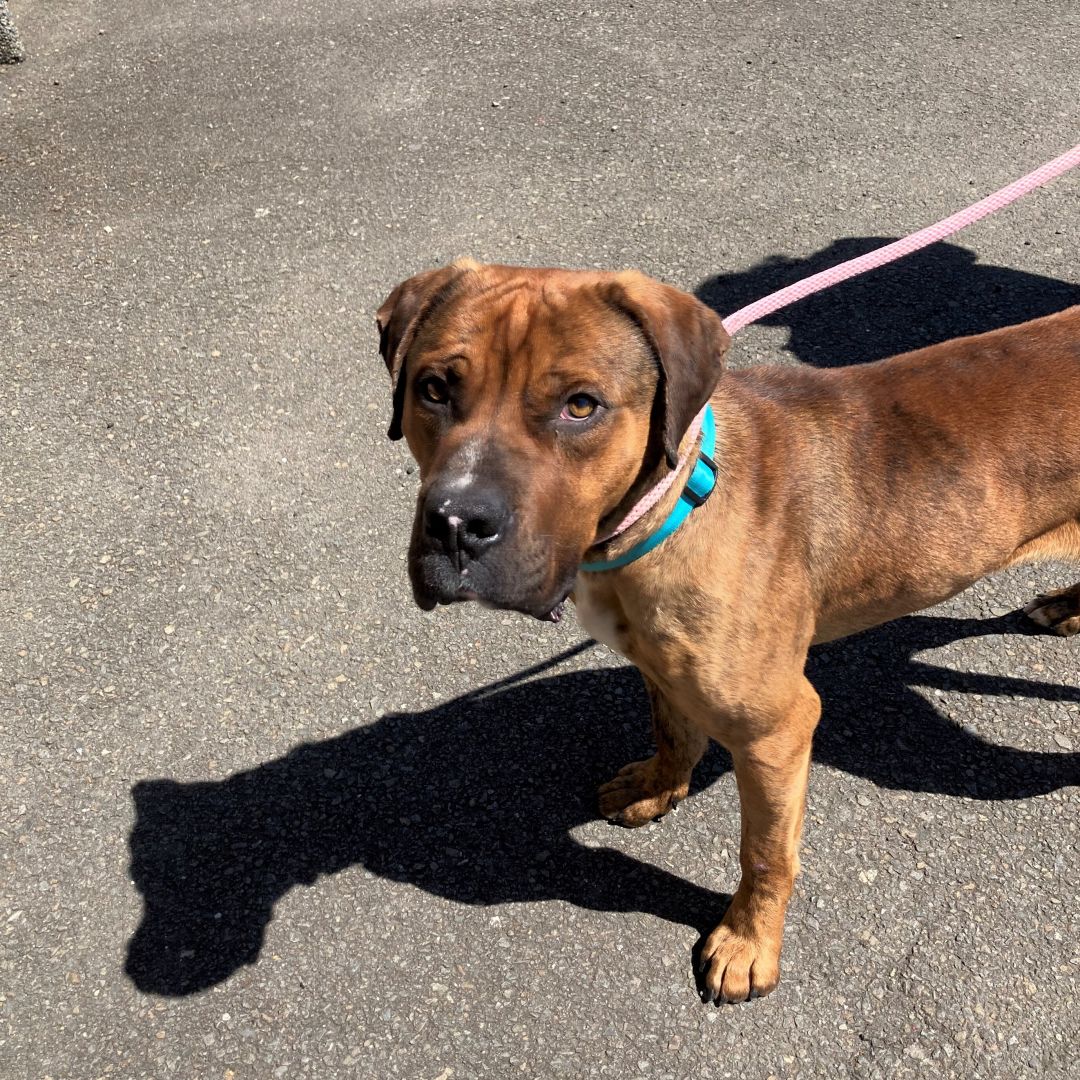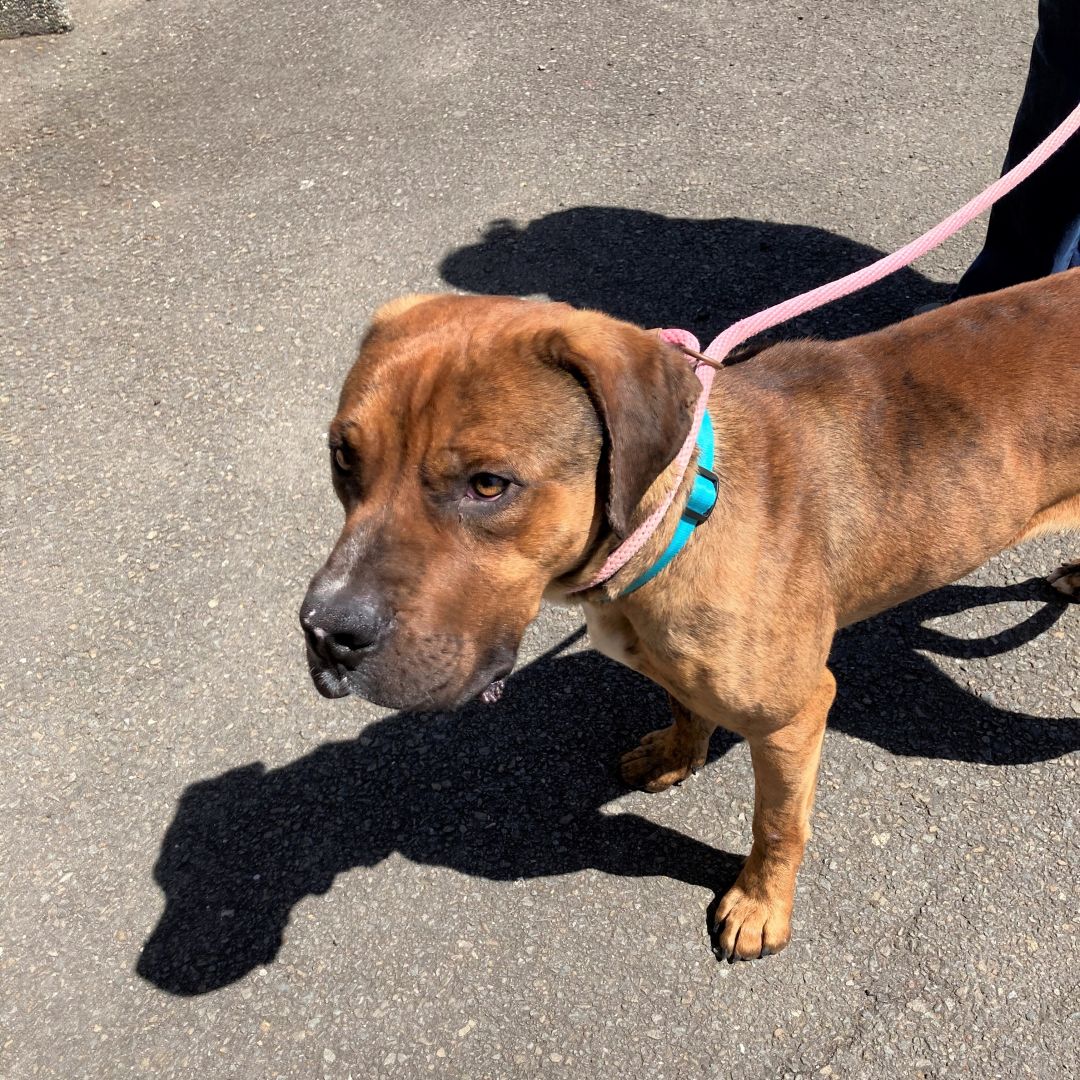 Andy-
   This one-year-old brindle mastiff mix came to our shelter from a rescue partner that pulls dogs from overcrowded California shelters. We don't know anything about his background other than that he was given up by his owner. Resources note that mastiffs are "courageous, dignified, and good-natured," and "docile and dignified but also a formidable protector of those they hold dear." Mastiffs are also known to be loving and affectionate toward their family, and their calm demeanor makes them a good companion for older children. However, because mastiffs are large dogs, they are not recommended to be adopted to families with small children, not because they are aggressive but because of their sheer size, they might unintentionally injure small children by knocking them down.
   As is true with most of the young dogs who come to the shelter, Andy is a work in progress. Our staff and dog walkers have found him to be very sweet in nature but in need of training. The staff has been keeping his training sessions short (10-15 minutes at a time) and frequent (several times a day) because mastiffs are known to be sensitive in spite of their size. If they are yelled at, or get frightened, hurt, or confused, they will sometimes just "set stakes" and refuse to be budged. Andy is intelligent and eager to please and is making good progress with his training. His adopter needs to be dog savvy, and even better, be familiar with the breed. Mastiffs are in the lower energy/activity category, but Andy loves to go for walks and would do best in a home that also has a fenced yard.
   As Pet of the Week, Andy's adoption fee has been halved to just $87.50 and he is fully vetted. He has not appeared reactive to other dogs at the shelter, but as per our adoption policy, a meet and greet would be necessary with any existing dogs in the potential adopter's family. 
Come see Andy today!