Do you want to treat your dog to a relaxing dog massage AND raise money for the local shelter? This is your opportunity!
Book a relaxation dog massage with our shelter volunteer and certified Dog Massage Practitioner, Anke Studer. For every $70 massage treatment, Anke will donate 40% to the South Pacific County Humane Society.
About Canine Massage
Dog Massage is very relaxing for your pet and can have numerous physical benefits, such as removal of metabolic waste products, improved immune system, decrease of muscular tension and stiffness, improved range of motion, improved circulation of blood, healthier skin and coat and better digestion.
Our dog walkers are amazed as excited, anxious dogs who pull on their leashes are transformed into dogs who melt under the touch of the masseuse, returning calmly to their kennels after receiving massage. It is magic!  It is hard to believe unless you see it for yourself!  –K.C.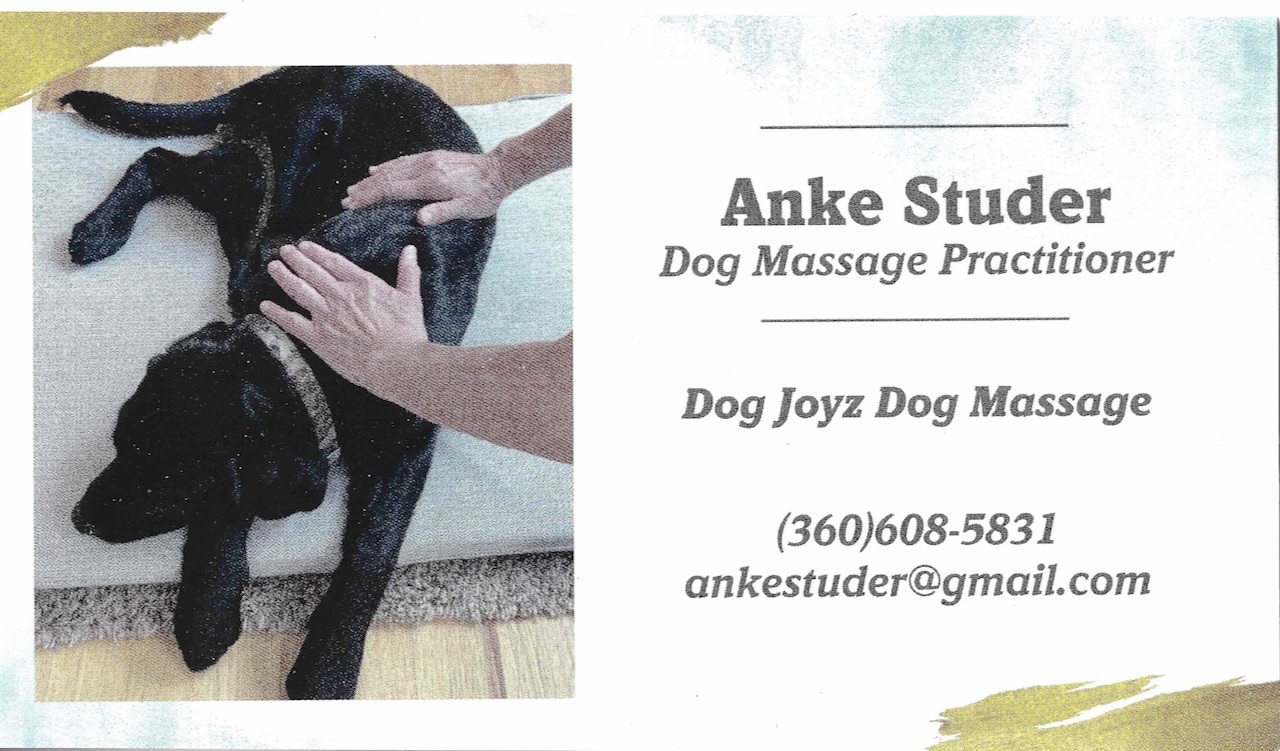 Canine Massage is not a substitute for regular veterinary care. A massage practitioner does not diagnose illness or manipulate bones. Every dog owner has to submit a health history and sign a consent form prior to first massage treatment.