South Pacific County Humane Society (SPCHS) is primarily a volunteer-driven organization.
Animal Care Technician (Currently No Open Positions)
Part Time (10 – 20 hours/week)
Description:
Animal Care Technicians provide critical care to the pet animals at the SPCHS facility.
Responsibilities:
Maintenance and care of all animals housed with SPCHS.
Maintaining clean and orderly animal housing and employee work areas.
Assisting with the movement and placement of animals.
Maintaining the health and welfare of all animals in the care of the Society.
Feeding, watering, walking and exercising all shelter animals.
Bathing and grooming of animals.
Cleaning: rinses, scrubs, mops, and disinfects animal cages, hallways, floors, walls and isolation/quarantine areas; cleans water and food dishes and related kennel equipment and facilities.
Assists other staff, volunteers and the general public as required.
Transports animals to Oceanside Animal Clinic as directed.
Other duties as required.
Other Responsibilities:
Must be punctual and able to maintain regular attendance.
Must be available and willing to work early hours, weekends, holidays, and attend mandatory training and meetings as the employer determines are necessary.
Must have reliable transportation to get to and from work.
Must be able to work with others and maintain a professional and courteous attitude while at work.  Zero tolerance for violent, disrespectful, or malicious behaviors.
Physical Requirements:
Must be able to work with dogs and cats.
Must be able to stand, walk, bend and stoop frequently to perform duties.
Must be able to perform prolonged strenuous physical activity, including lifting and carrying objects weighing up to 50 pounds alone, or up to 100 pounds with a fellow employee, for short distances.
At times must be able to chase or run after animals that escape confinement.
Pre-Employment Requirements:
Verifiable work references
Drug test
Background check
Submit an online application: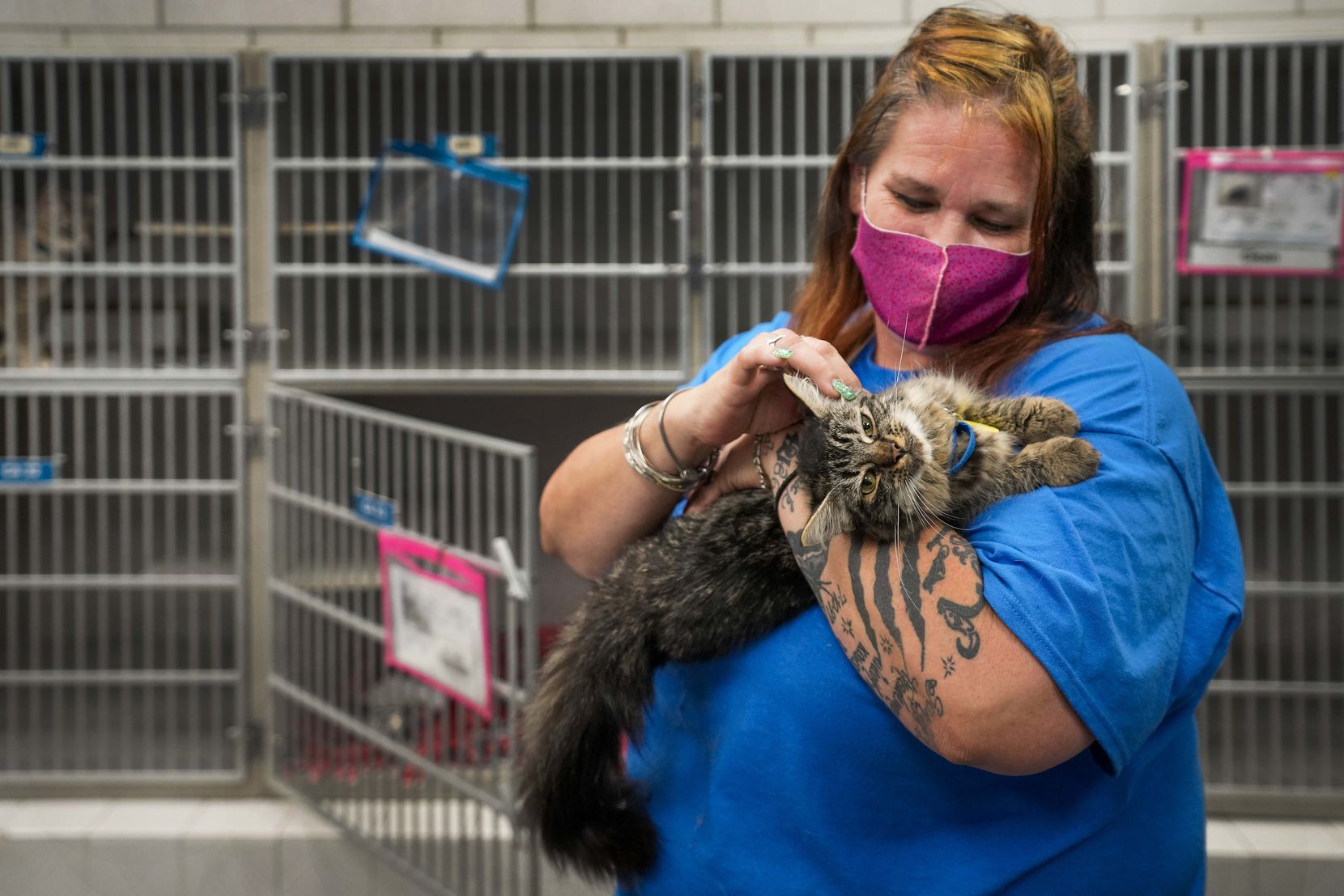 JOB OPENINGS – Currently We Have No Open Positions
Our paid positions are:
• Shelter Director
• Animal Care Technician
Currently, we do not have any open positions.


VOLUNTEER OPENINGS
Interested in becoming a volunteer?  We are looking for some happy, upbeat, animal-loving volunteers!  Click here for info.