We aren't animal control.
Only applicable law enforcement have the authority to investigate and take action on complaints of animal abuse or neglect. However, we do want any complaint of animal abuse and/or neglect to be pursued and invite you to report to us in addition to notifying authorities.
Come to the Shelter or grab the complaint form [pdf], fill it out and return it to us at 330 Second St NE (visit) or PO Box 101 (mail), Long Beach, WA 98631.
Making a Complaint to Authorities
Please read SPCHS-Animal Abuse and Neglect-What To Do [pdf].
If you believe a pet is in immediate danger, who to contact depends upon the animal's location:
Anywhere in South Pacific County outside Ilwaco and Long Beach City Limits: 
Pacific County Sheriff
360-642-9397
In Ilwaco or Long Beach:
Long Beach Police
360-642-3416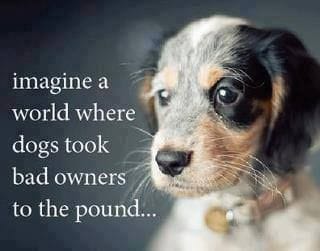 What to do if you see a situation where animals are suffering and you think the law is being broken
Make sure you have your facts straight.  The SPCHS complaint form will help you organize information.
The exact address and location of the animals.
Details of the situation. Be very specific about the animals' situation and related suffering.
The date/time you last saw the animals.
Act quickly. It is very important to act when you witness a situation. If you delay a few hours or a day or a week, the situation could be temporarily improved, as in weather-related cases, or the animals may be severely injured or dead.
Be persistent and pleasant.
Know the law.
Don't let your emotions interfere with the factual interpretation of the case.