I am often asked about what the best type of harness or collar is for a dog.  I also see a lot of people using certain types of collars or harnesses wrong – especially choke chains and prong collars!  The only difference in terminology for me is that I deem pinch collars as the plastic prong collar and prong collar as the metal prongs…and I can tell you, there is a notable difference between the two in how I see them being used by people.
The biggest statement I can possibly make about any collar or harness though is that you HAVE to train using it correctly.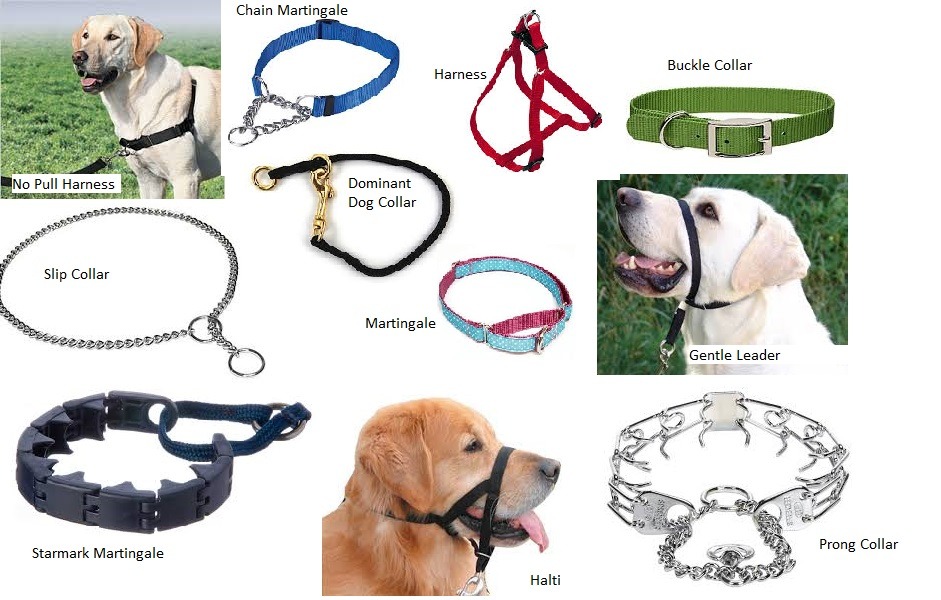 If you want your dog just to be able to walk in front of you and sniff to their heart's content, don't use a chest harness or you will very slowly, but surely, start seeing a device that works turn into a minor inconvenience for your dog's pulling tendencies.
If you are wanting to use a head halter, you can use it right away for short periods with TONS of treats, but in an ideal set-up, you need to desensitize them to it first very slowly.  These halters should not be used on dogs with eye issues as they can exacerbate and worsen certain problems.  They should also be correctly fitted so they are not too tight.
If you do not want to use a harness or halter and decide that you want a
prong collar, pinch collar, or choke chain
, please make sure it is correctly fitted and in good repair.  Don't just walk into your local pet store and expect people to know how they are supposed to fit.
I know I was never trained about how they should fit working at a big pet store because those were part of the taboo section that we sold but weren't educated on.  I went home and learned how so that if people could not be swayed to try something else first, I would at least provide appropriate information.  (As a note, much like Trish King, I do allow the use of prong/pinch collars on some dogs if that is the biggest sticking point for training as long as the dog is not extremely fearful or so over threshold it can't focus.  But I do not pop the dog or use force on the dog ever.  I do not use choke chains as a training aid, but understand that they are used in showing dogs.)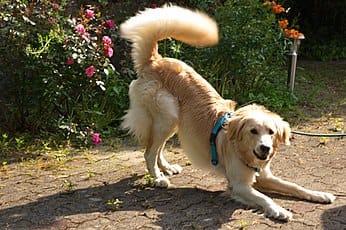 The main thing about any training aid you use is that your plan should be to phase it out eventually so that you don't require the use of it 24/7/365. 
My own dog was trained on a chest harness and can walk on a martingale collar (she has the ability to break buckles with her amazing sheltie mane, so a standard collar is generally out, although she has an awesome leather collar with a really sturdy buckle that we use on occasion.)
I use the chest harness on occasion when I know that even with a high rate of reinforcement, she will be too distracted to walk without choking.
When we run, she is attached on the back of her harness so that she is not being corrected while we run.
Bottom line is that I train her to walk for me on whatever gear we have.  (I have 8 different leashes and 10 different collars/harnesses/backpacks for her.)