See the flyer below for the items we are accepting and those we cannot accept.
DONATIONS WILL BE ACCEPTED ON THE FOLLOWING DATES/TIMES:
More info coming soon for 2022
For special arrangements for large items, contact the shelter at 360-642-1180 during open hours: Tuesday – Saturday, 11am – 3pm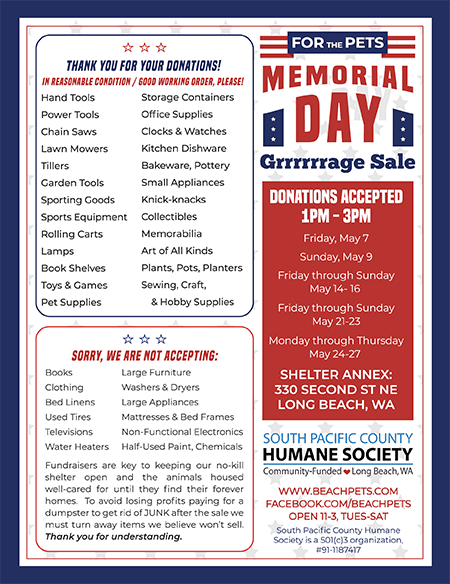 SALE
Memorial Day week
May 27 – 29, 2022
Stay tuned for sale hours!
2021 Flyers:
We'll have 2022 details soon.
(The memes are just for fun)