Browse the cats and dogs available for adoption here or on Petfinder.  While we do our best to update the status of our animals on these sites, we can't guarantee that all available animals are posted or that a specific animal will still be available by the time you visit our Shelter or submit an application.
Do you have questions about a specific animal?  Email or call us.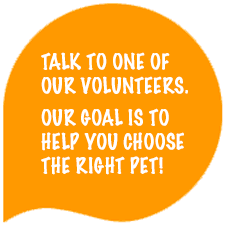 Looking for a specific type of pet?
Please read the profile of your chosen pet to learn about the animal's age, personality and behavior.  Don't see your perfect match? Check back frequently.