Sugar Needs All of Us

We are seeking support for our lovely Sugar. This striking 2-year-old Doberman/ Dogo / Bully mix is an intelligent, friendly boy. Sugar is well named; he is a stellar dog!
DID YOU KNOW?
South Pacific County Humane Society is a private, 501 (c)(3) not-for-profit organization.  SPCHS does not receive government support or funding from national humane organizations.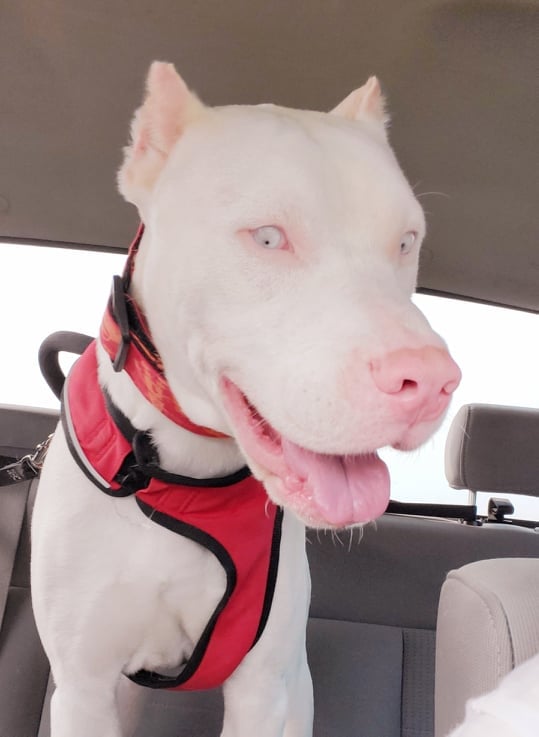 His Story
Sugar had a rough start in life, growing up in a home with domestic violence. He was surrendered and lived at a vet's office for 4 months, where he was cared for by a great team. He then came to South Pacific County Humane Society where he has lived until February. Loved by staff and volunteers alike, he became a shelter favorite. However, due to being kenneled for so long, and likely exacerbated by his sensory differences, Sugar developed some major behavioral issues. As well as being extremely smart, Sugar also has some sight and hearing differences. This combination along with living in a stressful environment and experiencing early trauma culminated in Sugar developing extreme reactivity to cars. It became impossible to walk Sugar outside of the shelter and ensure his safety, and his options were looking bleak.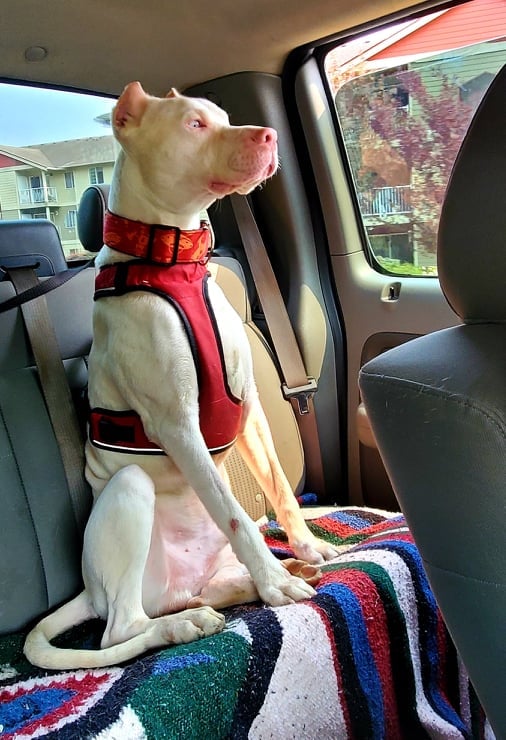 Shelter volunteers secured a "board and train" placement for Sugar with trainer Chelsea Tuning.  Shelter's volunteers and staff raised the funds for Sugar's first month and the change in him has been incredible!  The focus of Sugar's training is to give him the skills and coping to be in a busy world and feel both safe and confident. Working first to reduce his stress before introducing Sugar to trigger situations, Chelsea has been able to expose Sugar to cars without him having a major panic attack. Instead, his energy levels remain low. He is also no longer mouthing, leash grabbing or jumping. And he has learned a number of commands including come, sit, down, leave it and stay. Sugar has also met other dogs successfully. His transformation is amazing and he is now an adoptable dog.