Sugar. Ah, honey honey!
 Sugar needs all of our help.

He's been doing so well since going to Estacada for decompression and training. His confidence is up and his triggers are down.  This has been such a good move for him!  We desperately want to keep him at the training center until he finds a foster or forever home, but it costs $1,250/month, even with the discount he's been offered.  Please, help us pay his room and board so he can stay calm, relaxed, healthy, and following his training.  Better still, help us find his foster or forever home:  SHARE!  

DONOR REWARDS
Sugar's donors are able view his regularly updated blog-vlog, watching his progress and joy as he learns and becomes more confident. 
Recurring sponsors get new content monthly.
Top-level sponsors get personalized videos from trainer Chelsea and Shelter Manager Sara!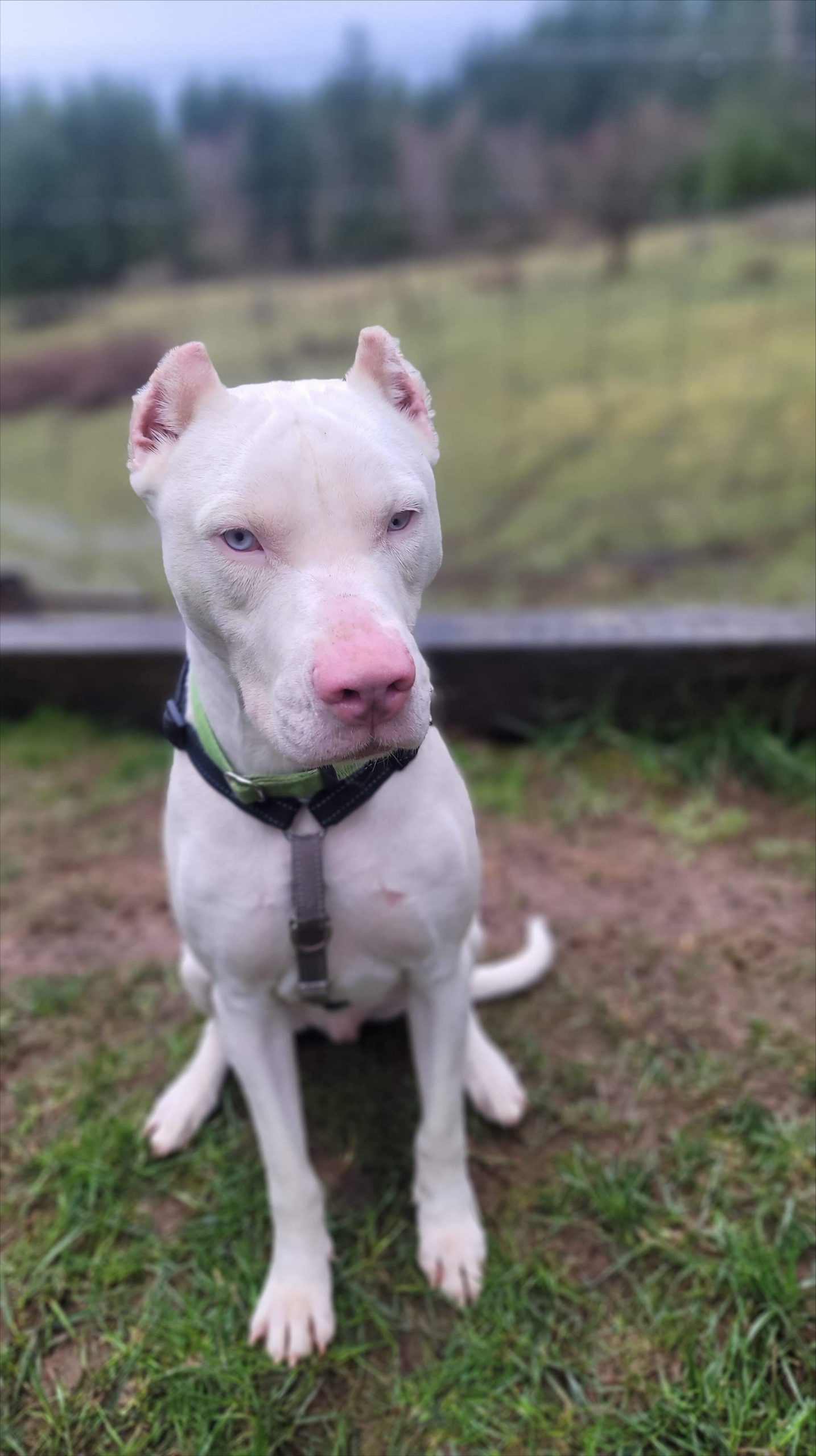 ---
Thanks for your support of Sugar. Please continue to share his page so we can pay for him to stay at the training facility until he finds a foster or forever home, which is the #1 goal. He is SO adoptable now, with proper manners. Where else are you going to find a gorgeous white dog that is already trained and whose trainer will teach you all you need to know to keep him that way?