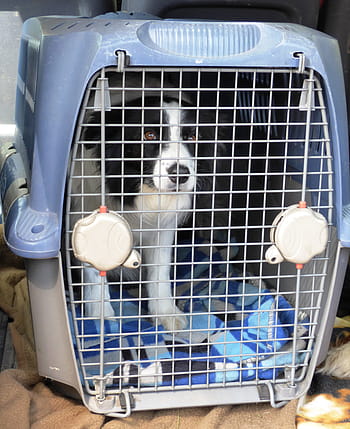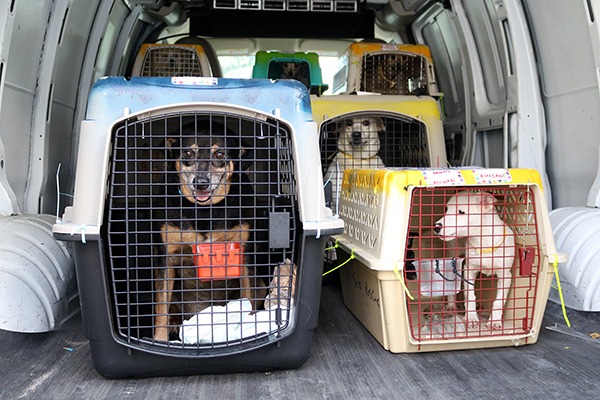 When the Shelter is low on dogs and cats, we have the opportunity to save the lives of homeless animals in other areas, many on death row at kill shelters.  Bringing these animals to our Peninsula, however, isn't free.
We work closely with a small number of well-vetted rescue organizations, mainly in California, to locate adoptable dogs and cats, get the required vaccinations, tests and valid veterinary certificates of health, and arrange transport.  Transport methods vary; sometimes animals come to Portland by small plane, sometimes by a fee-based transport company and sometimes by a rescue organization van.  We then pick up in Portland using a rented van or personal vehicles.
Our costs start with the animals getting vaccinated and tested.  Most veterinarians charge for completing the health certificates required to transport across state lines.  Transport companies can charge more than our adoption fee to bring a dog to Portland.  We support our rescue partners, including Pet Rescue Pilots, with some "gas money" when they make the trips from and back to California.  And, when we need to rent a van, it isn't cheap.
Our volunteers usually meet the transports in Longview or in the Portland area and take the animals on the final leg of their journey to our shelter here in Long Beach, WA.  We typically get the dogs and cats in their kennels well after midnight. The animals are quarantined until their health is cleared by our staff and they are spayed or neutered.  Then they become available for adoption.
We very much appreciate any donations made to the fund which allows us to save lives and give our community adoptable dogs and cats!
Looking for a pet transport service to move your own pets?  Check these resources from Best Friends.