Community Cats Program
SPCHS endorses and supports Trap-Neuter-Return (TNR) as the only proven humane and effective method of managing community/feral/outdoor/alley/loosely-owned/neighborhood cats. TNR is the method of humanely trapping the cats, having them spayed or neutered and vaccinated against rabies, and then returning them to where they were trapped.
TNR has been shown to be the least costly, most efficient, and most humane way of stabilizing community cat populations. The cats can live out their lives without adding to the homeless cat population.
TNR:  Trap, Neuter, Return
JACKSON GALAXY EXPLAINS
HOW TO TRAP
Humane cat traps are available at the our shelter for a fully refundable deposit.
Our area has a cat overpopulation problem.
We've been working hard on our Community Cat Program for more than two decades now and have substantially reduced the community cat population on the Peninsula. We need your help to keep cat populations in check; it doesn't take long at all to undo all that hard work!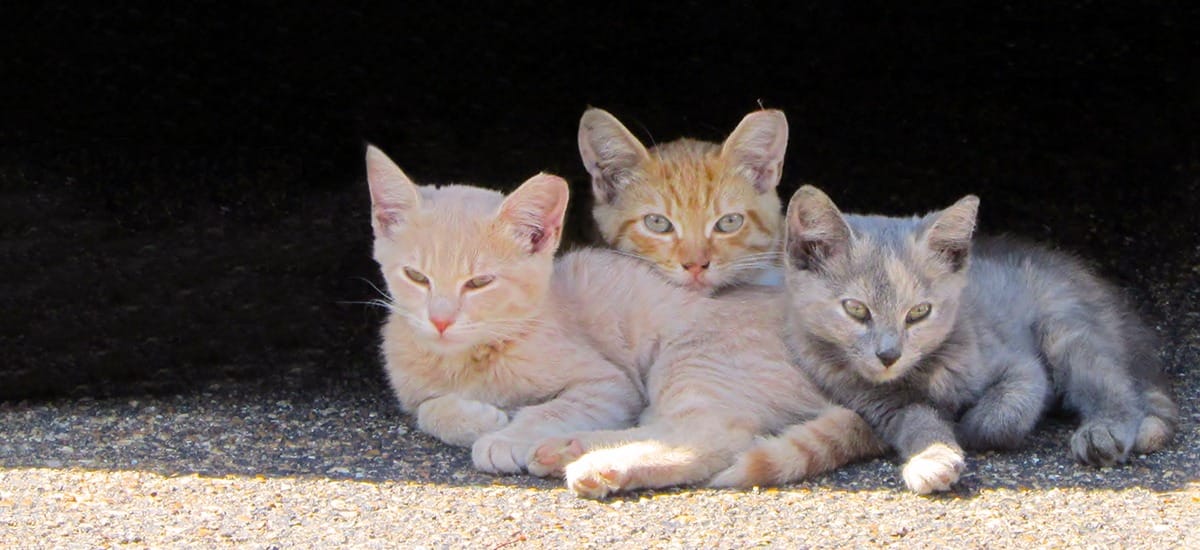 TNR:  Trap, Neuter, Return
SPAY/NEUTER VOUCHERS
Obtain a voucher at the shelter.  Thanks to a grant from the Summerlee Foundation, costs for the spay/neuter surgery and vaccinations are covered.
You will need to schedule the procedure in advance with Oceanside Animal Clinic in Seaview at 360-642-2232.
Kittens as young as eight weeks (or weighing 2 pounds) can be spayed/ neutered.  Nursing females can be spayed when their kittens are eating solid food.
Get the mom cat spayed ASAP. She can mate very soon after her last litter was born. And remember to get the dad cat neutered!