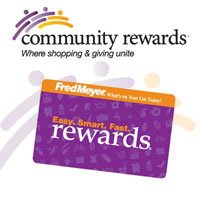 Link your Fred Meyer card to us! One linked, whenever you use your Rewards Card when shopping at Freddy's, you will be helping our Shelter earn a donation from Fred Meyer.
Link your Rewards Card Now
If you do not have a Rewards Card, you can sign up for one at the Customer Service Desk of any Fred Meyer store.
---
Shop for items on our GivingSomeThing wish list and, optionally, donate them in someone's name. Just ask and we'll be more than happy to help you turn your donation into a beautiful card or package to hand the recipient of your generosity.
---
Or, check our wish list page here on beachpets.com and shop at your favorite store.
---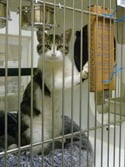 Donate Kitty Stretch & Scratch Pads. These small scratch pads are a very popular with the pets that need to be kenneled. They're a very inexpensive way to enhance the lives of cats while at the Shelter and, since they go home with the cats when they're adopted, they help ease the transition.
---

Sellers: List an item for SPCHS and, when it sells, eBay credits back a portion of the seller fees. You can designate 10-100% of the proceeds then go to SPCHS. Buyers: Click to see what's up for auction with funds designated to SPCHS.
---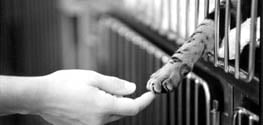 Support SPCHS Business Sponsors
These are the people who are here for us year-round and we so appreciate them. Please, support those who support us and shop locally whenever possible.
---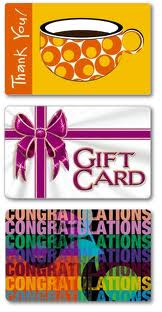 Gift & Point Cards
We are so grateful to the good people who donate their freebies to us. Gift cards to places we can buy office, construction or pet supplies, or even to give a volunteer a free cuppa coffee, along with credit card points we can use to buy equipment and supplies, are most welcome!
---
Donate a Kuranda Bed to our Shelter. These beds are great – they're easy to keep clean and they're chew-proof. They come in sizes for every type of dog (and the cats love them, too!). They keep the pets off the floor and support achy joints. We appreciate every donation we get!! http://www.kuranda.com
---
Buy our holiday cards! We have a new design annually, with a limited run of cards, available until they sell out.
Let us do the shopping. We'll gladly wrap up a gift donation made in someone's name, whether to sponsor an adoption, a kennel, a spay/neuter, make a cash contribution, or set up a monthly gift. We can play it low-key and send a card or wrap it up big and bold, whichever you prefer.
Watch our announcements for updates on our Open House, Santa Paws Pet Pics, and other fun holiday programs and events. And be sure to sign up for our e-newsletter!
---