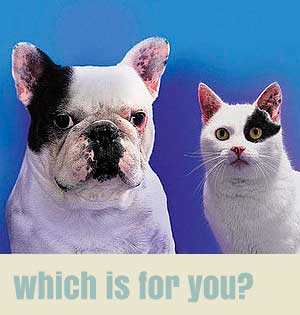 Which pet is right for you?
Size. When considering whether to adopt a small, medium or large animal, you may want to evaluate:
the size of your home and/or yard
the amount of exercise you will be able to provide the new pet
the age, size and temperament of any children your new pet will be around regularly.
Activity Level. Some dogs require more exercise and space than others.
Health Risks. You should be aware of the types of health problems that are common in a breed you are considering.
Barking. You may want to consider how often a particular breed barks.
Hair Length & Color. Longer-haired and multi-coat dogs will shed more, and you may want to think about whether the color of your animal's fur may match (or not match!) the colors of your carpeting and furniture.
---