Meet some of the businesses that support SPCHS:
NW Insurance & Financial
The team at NW INSURANCE helps the community in Pacific County with all of their health insurance needs. Whether it is choosing the right Medicare Plan, Prescription Part D plan, individual insurance, or even group insurance for their businesses, NW INSURANCE is here to help.
Picking the right health insurance and prescription plans can be a tricky maze to maneuver through. Shelly, Kenny and Wendy strive to help each customer cut through the chaos and help to make the process as easy as possible. We help our friends and neighbors pick out the right plan to meet their own unique needs.
The team at NW INSURANCE would love the opportunity to work with you. Give Wendy a call to schedule a free consultation. Let us help you get through the maze of health insurance and make your life a little easier. Customer care and service is our number one priority.
CrescommWifi
Wireless Internet Provider for Washington's Coastal Counties
Fiber Optic Broadband Internet
Fixed Wireless is a rapidly growing alternative to wired connections (i.e. telephone & cable) for high-speed broadband wireless Internet access. It uses microwave signals to transmit voice, video and data in various radio frequencies from a stationary transmitter (usually a radio mounted on a high point) to a stationary receiver (an antenna). Fixed wireless users include residential, business and institutional customers who may purchase service directly from us, bypassing the telephone and cable companies. Fiber Broadband is available in Clallam and Pacific County. ADSL2+ is available in Legacy CenturyTel areas and  the former 14 State Qwest® area acquired by CenturyLink®. We are Commercial Wi-Fi System Specialists.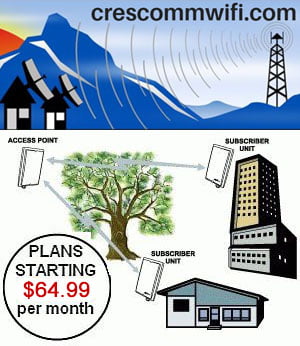 beachdog.com
We leverage resources for the strongest return on your marketing investment.
Website Design & Development. Online Marketing. Social Media. Branding & Marketing Plans. Graphic Arts. Logos. Business Cards. Rack Cards. Brochures. Flyers. Postcards. Media Articles. …and so much more.
Nothing we do is "cookie cutter."  Each of our solutions and designs are created for the benefit of YOUR business or project.
Ready to wag?
Let us fetch you some business! Contact Keith now for a no-charge, no-obligation appointment with one of our pros.  What have you got to lose?