UPDATE 02/28/15:  Your generosity continues to astound us!  The first 17 months of the Sandbox Club are fully funded.  Dennis Company has ordered the discounted pallets of litter for us, and will store most of them until they're needed (3 cheers for Dennis Company!).  We're now accepting sponsorships for 2016; we'll announce the new price as soon as we have it.  THANK YOU THANK YOU THANK YOU!!
---
Our Shelter uses about 2500 pounds of litter every month.  No, that's not a typo! We purchase an average of 14 pallets of clay litter annually, 28,000 pounds in 10# bags. It kind of befuddles the mind, doesn't it?
Gratefully, our friends at Dennis Company give us an outstanding price of $250 per pallet and our Sandbox Club members sponsor the cost in exchange for our promoting them or their business on beachpets.com and on facebook.com/beachpets.  Sometimes a sponsor buys a whole pallet and other times we combine smaller donations into a month's sponsorship.
Want more information on the Club?  Here's the page for you.
UNTIL FEBRUARY 28th we can order pallets of litter for only $220!
That lowers the cost of Sandbox Club membership for you.  We'd very much like to stockpile a few months of litter and take advantage of this special pricing being passed along to us by Dennis Company.  If you can help, make a donation in any amount and we'll partner you with others to co-sponsor a month:
Make a gift using our fundraising site, bjspetprojects.com.  You'll find the Sandbox Club as the first item on this page.
Mail a check to SPCHS Sandbox Club, POB 101, Long Beach, WA 98631
---

Follow us on Facebook for all the latest news from your No-Kill Shelter!  You'll find pictures of recently adopted pets, updates on shelter happenings and amusing videos and other tidbits.  It's almost as fun a place to visit as our Shelter, which is open 11-3, Tuesday through Saturday at this time of year at 330 Second St NE in Long Beach, WA.
---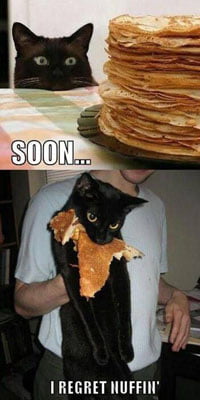 SAVE THE DATE!
March 21, 2015
8am – Noon
@ LB Elks:
Your choice of Pancakes, Eggs & Ham or Biscuits & Gravy. $5 per person – Kids 5 and under FREE.
---
Shop through Amazon Smile and igive.com, as well as our own bjspetprojects.com and you'll be helping us serve more pets.  You can link your Fred Meyer Rewards Card to us, too!
Thank you!
---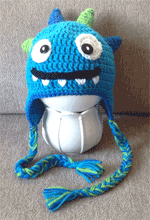 Speaking of bjspetprojects.com, there's some adorable custom work coming out of the shop!  If you're looking for a top quality handmade hat or scarf, or something else crocheted, stop here first.  We've also got engraved pet tags, SPCHS tees, catnip toys, note cards and more.
Want to be a guest artisan? Inquire about a potential project?  Email bj@bjspetprojects.com.