Holiday Bazaar December 16, 2017
Pick up those last-minute gifts and get your holiday photo taken at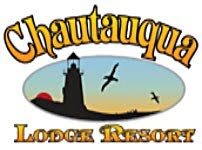 304 14th St NW, Long beach WA
Look for the donation box set up for the South Pacific County Humane Society!
Shelter Wish list
13-Gallon Trash Bags (draw string)
Toilet Paper
Paper Towels
Laundry Soap
Canned Cat Food
High-quality Dog & Puppy Food (Kirkland is great!)
Special Diet Pet Foods
Kong's (L & XL) and other heavy-duty, stuffable chew toys (helps anxiety & boredom)
Solid Rubber Balls (for play); 4″ are most in need
Safe-to-chew Dog Toys (help anxiety and boredom)
Cat Toys
Disposable Scratching Posts
Beds for Cats and Dogs
Fleece Blankets
Cash is always needed and appreciated! Make checks out to SPCHS.
Vendor questions: anniespets@gmail.com