Please look around your house for "goodies" for us to sell. All the proceeds from the sale will go directly for the care of the needy animals. We thank you for caring and for your wonderfully loyal support!
Thanks for your donations!
Fundraisers are key to keeping our no-kill shelter open and the animals housed there well-cared for until they find their forever homes.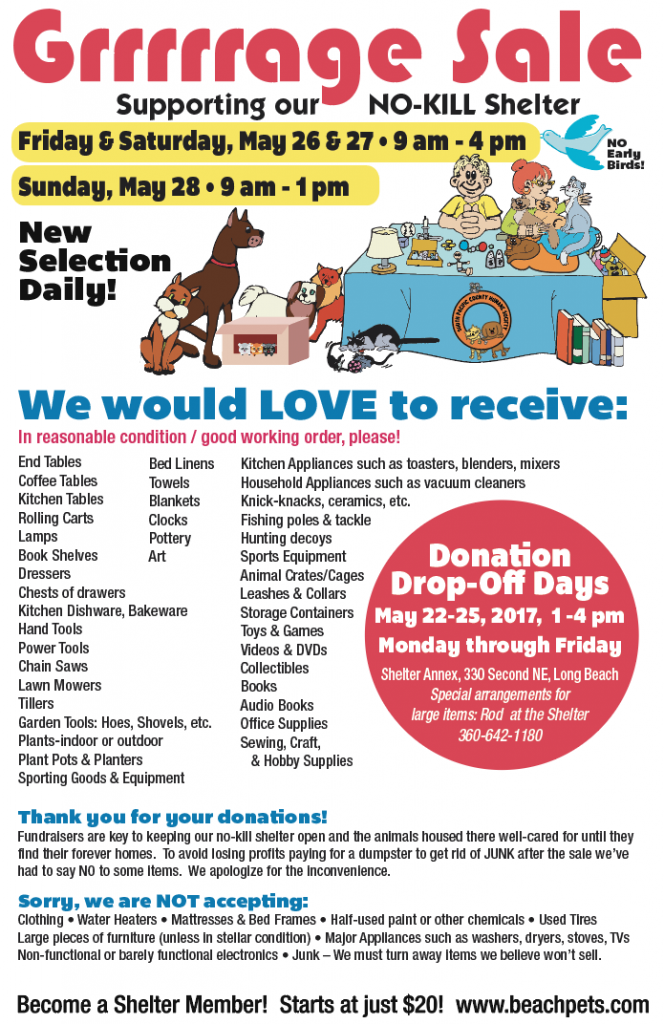 Questions? Call Rod at the Shelter: 360-642-1180