For Giving Tuesday, De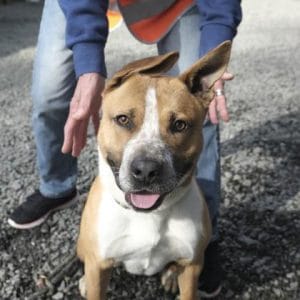 cember 3rd, a local supporter is matching donations up to $2500.  Show your love for the cats and dogs at the shelter and make a donation now through December 6th for our Giving Tuesday fundraiser!  Your contribution will make an impact, whether you donate $5 or $500. Every little bit helps.
Facebook is matching donations up to $7 million to US nonprofits like SPCHS.  Donations for all nonprofits are matched up to $7 million so make your donation early – matching starts at 5 am PST.
Your donation helps dogs like Charlie.  Charlie came to our shelter as a stray.  It was determined he had Distemper, a serious viral infection with 50% mortality rate among adult dogs.  Charlie required extensive hospitalization and expensive testing, long term medication and supportive care.  Fortunately, Charlie recovered and recently was adopted to a fantastic "furever" home.
Thank you for your support!