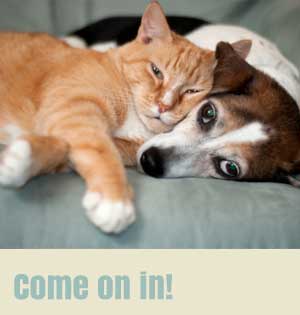 NOW
11am to 3pm, Tuesday through Saturday
SUMMER July, August, beginning of September:
11am to 4pm, Tuesday through Saturday, and 11am to 2pm Sundays*
SPRING & FALL April, May, June, September, October:
11am to 4pm, Tuesday through Saturday
WINTER November through March:
11am to 3pm, Tuesday through Saturday
For EMERGENCY Veterinary Assistance (Nights, Sundays or Holidays), call 360-642-2232.
Located at 330 Second Street NE in Long Beach, Washington

*Summer Sundays
In addition to our regular hours of Tuesday through Saturday, 11am to 4pm, during the summer we're open Sundays from 11am to 2pm, June 1st through September 14th.
Come, meet the pets, pick up boarders, or arrange an adoption to go home with you.
Sorry; no intakes of animals. We simply don't have enough volunteers to be full-service on Sundays.